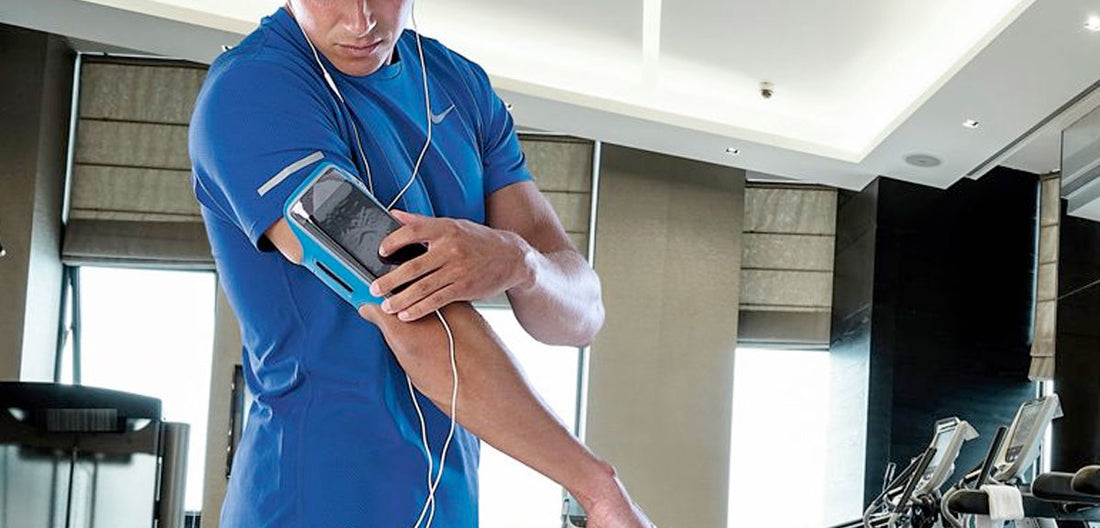 Seven Reasons To Buy A Mobile Phone Holder
Mobile phone holders and carriers are increasingly popular with runners and walkers. With many phones costing hundreds of pounds upwards, here are 7 good reasons to get one.
1. Listen to music
Whether you're at the gym or training out in the open air some of us need some musical motivation or simply a good podcast to listen to whilst we workout. The easiest way to do this is through your phone.
2. Improve performance
Loads of fitness apps are available now that use GPS to track and map your running, walking or cycling routes. A mobile phone holder keeps your phone in an optimal position for accurate GPS tracking and easy interaction with your running apps. This enables you to make the most of fitness apps by recording every training session and sharing progress with friends and coaches.
3. Personal safety
Many people, especially women do not feel as safe as they should when out running. Keeping your mobile phone on hand and ready to use can give you that little extra piece of mind. Or it may even be a partner or parent at home who needs to know you can get in touch if needed.
So if you need to stay in contact with home, work, friends or even one day call the emergency services, it is a lot easier if your phone is easily accessible in a mobile phone holder.
4. Security
It isn't always possible to secure your phone when running with a group. How many times have you put your phone down in the gym and then had to wander around trying to find it again (or ping it from your Apple watch)? Not letting it out of your site and keeping it secured to your arm or waist is the best option.
Also, avoid damage to your phone from being rattled around in a kitbag, or shaken in your pocket.
5. Comfort
Ultimate Performance mobile phone holders designed for running are typically lightweight and often feature adjustable straps or bands. They are designed to provide a secure fit and minimize discomfort or irritation during your run.
You could carry it in a trouser pocket, but this is never the most comfortable option, especially given the size and weight of the latest phones. Additionally, they can be positioned in a way that doesn't obstruct your movement or interfere with your running form.
6. Accessibility
With a phone holder you can quickly check your running apps, track your distance and pace, or listen to music without interrupting your stride. It eliminates the need to fumble around in your pocket or armband to retrieve your phone. Some apps even allow you to control them with your voice!
7. Extra features
Many phone holders for running offer additional features such as pockets for storing keys, cash, or cards. Some holders also carry energy gels or have space for cold-weather clothing.
Ultimate Performance phone carriers are designed to be water-resistant, protecting your phone from moisture or rain during your run.
You spend a lot of money on your phone so why take chances when running, walking, cycling or at the gym?