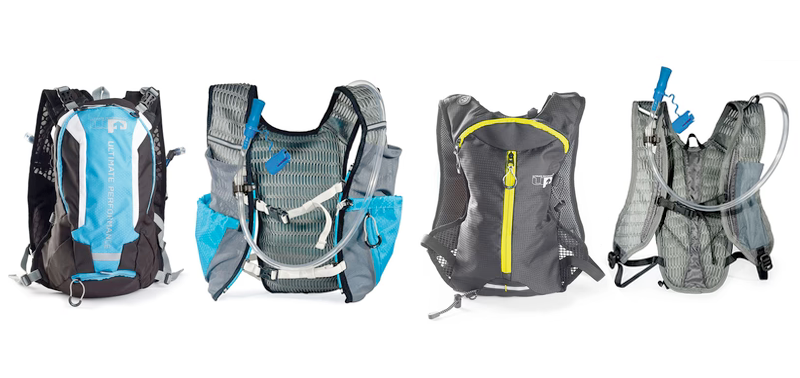 What are the best Hydration Packs for Running?
The best hydration packs for running depend on how far you run and personal preference. A running hydration pack, or hydration bladder, is a backpack or waistpack with a built-in water container. Their main purpose is to provide easy access to water, keeping you hydrated on the move.
Do I need a hydration pack for running?
This realy depends how far you run. If you are out for a quick 3 mile steady run then no, using the best hydration packs for running is probably overkill.
The main benefit of using a hydration pack is to enable you to carry larger volumes of water comfortably. Therefore, unless you are running for more than an hour in hot conditions, you probably don't need one.
However, if you are running longer distances of a couple of hours or more, for example, trail running, fell running or doing ultra distance marathons. In this case your ability to carry water and drink on the move is a key factor for performance, and your own safety.
Features of the best hydration packs for running
The best hydrations packs have the following features:
Comfort & fit
By carrying the extra weight on your back, you spread the load over your body as you run. Therefore your hydration pack must fit properly and be comfortable. If it moves around you are more likely to get blisters.
Water storage
The best running hydration packs for long distance runs contain at least 1.5 litres of water. Some also have space to add an additional 1.5 litre bladder. It is important to choose a hydration pack bladder made from BPA-free plastic. High levels of BPA are thought to mimic eastrogen which is detremental to performance and health. All Ultimate Performance Hydration Packs are free from BPA plastics.
Choosing a bladder with a wide neck makes refilling and cleaning easier. If you ever find yourself with Special Forces behind enemy lines then being able to refill quickly from fast flowing streams is a bonus!
Bite valve
A bite valve is a rubber cap which enables you to drink when you need but not spill or leak fluids when running. It has a slit in the top so when you bite down onto it, it opens allowing fluid flow.
Additional storage
If you are Trail running or mountain walking then you need to take additional clothing such as windproof or waterproof jackets and a thermal top. This is essential safety equipment if the weather is bad.
If you are in a race type environment where help is not far away then at the very least you will need somewhere to keep you keys, phone and other valuables safely. The best hydration packs for running also have additional storage.